The new software platform is your one-stop destination for reflux studies. You can prepare, download and review cases from pH-Capsule as well as cases from pH and pH-impedance catheters.
• Compatible with reflux monitoring catheter and wireless capsule products.
• Improved centralized patient management.
• Support multiple cases under one name.
• Faster and streamlined calibration process.
• Auto-paring and one-click to downloaded.
Editing
• One-click to conduct auto-analysis and generate report.
• Improved data handling and clinical precision.
• Detailed editing choice control over data, event and log.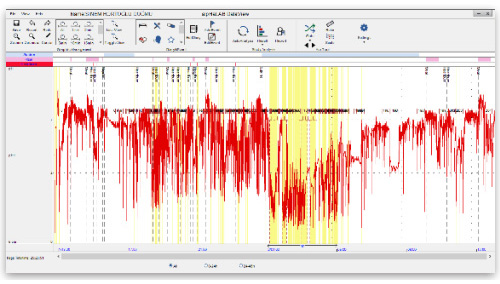 Report
• Customize and export reports.
• Perform various calculations including SI, SSI and SAP.
• Generates pH data analysis table, process Demeester rating automatically.