Capsule Endoscopy Platform
View Brochure
Welcome to the new chapter in Capsule Endoscopy.
OMOM Capsule Endoscopy platform delivers a combination of ergonomic design,excellent image quality and friendly, highly efficient working experience.Collaborations between physicians and engineers bring in a result that is truly in-spirational and second to none.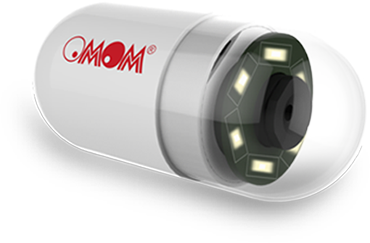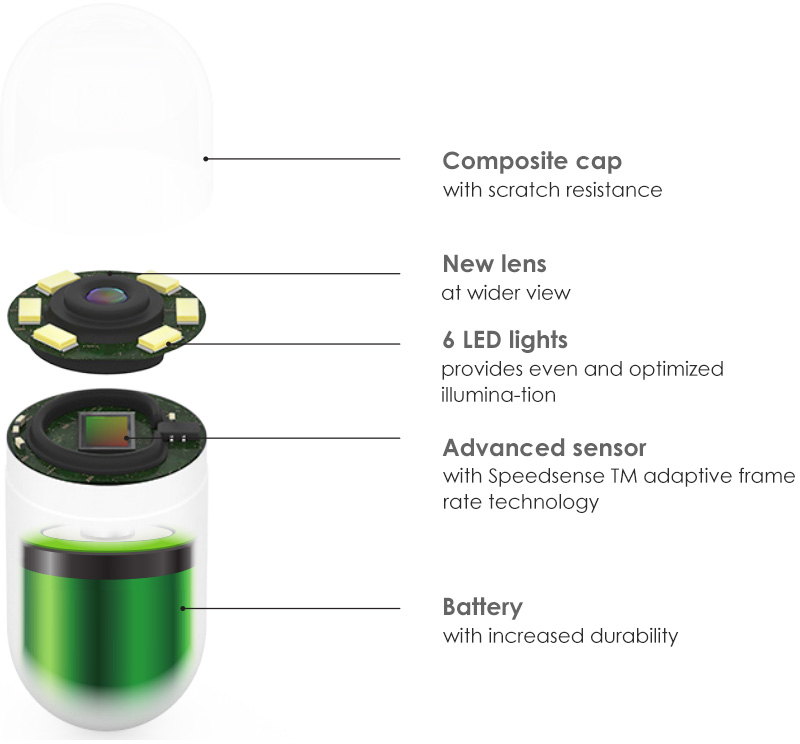 OMOM Capsule
Structural Illustration
Capsule
The new capsule's enclosure is light and compact, yet harborsan incredible image sensor with increased view angle, morenatural toning and detailed image.
It increases the battery life of more than 12 hours. LED lightsystem ensures even light distribution and optimal illumina-tion.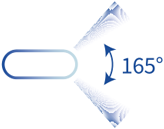 Increased view angle to 165°

Long Working Time

Speedsense TM adaptive frame rate technology
automatically adjust frame rate from 2 to 6 FPS in syncwith travel speed.
Recorder
A robust belt antenna system fits the human contour comfort-ably and saves preparation time.
You can use the recorder to pair capsule without the need forcomputer as well as view real-time images.

Auto-pairing capsule

Real-time View
Case Gallery
Stomach

Duodenum

Small Intestine

Colon
OMOM VUE™
Introducing VUE™, the new software for OMOM CE platform.
VUE™ is the realization of user-center philosophy, simplified interface design andeasy-to-use work flow. This collaboration between engineers and physicians offers a bold new perspective to redefine your CE experience.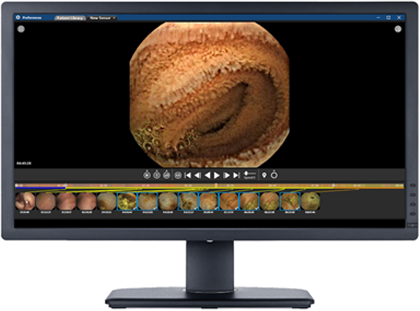 Easy-to-use
We know how important it isto keep things simple, so you can learn fast and achieve your goal without error. VUEs so simple to learn that youcan just act with instinct and be a pro in less than five min- utes.

Platform without borders
VUE supports 9 languages with more on the way, you can comfortably work with your native language*.
* English, Deutsch, Français,Italiano, Español, Português,Türkçe, Pусский язык, 简体中文,繁体中文

Network and PACS ready
You can retrieve patient worlist via stadard DICOM pro-tocol instead of entering pa-tient information manually,and upload selected findingsto PACS server later for cen-tralized storage.
OMOM VUE™
Patient preparation and management
Search
Search with multiple, customizable criterion such as time period, rating and keyword suchas name, physicians or even diagnosis.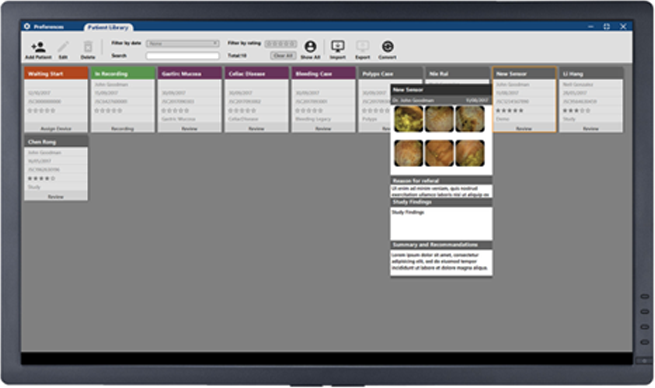 Preparing a patient
Had never been so easy. Only two steps and two minutes to add a patient and assign a recorder and capsule, error free.
Preparing a patient
Patients are identified as 'card', organized by their status in the whole process. One glance and you can get all the relevant information.
Browse
Hover your mouse over any patient card to get a preview of the complains, images and diagnosis without even opening the case.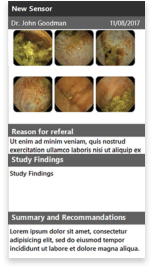 Auto download
VUE™ allows you to start download data with one click by auto pairing recorder and cap-sule serials. This saves time and avoids hu-man errors.
Scenario mode
Switch to view patients in the recording or report stage depending on your role. You can find your patient faster and avoid any inter-ference.
Case study
Atlas
Atlas now support column and keyword filter-ing to allow faster comparison. You can even import customized atlas image for teaching purposes.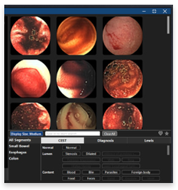 Multi-column view
Utilize your wide-screen display. You now can review image sequence, compare atlas and write report in the same window.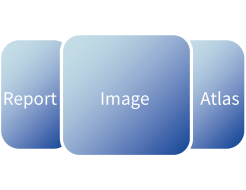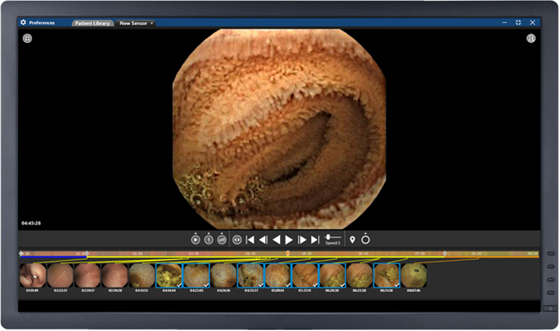 Multi-case study
You can switch between up to four cases at the same time simply by clicking between tabs.
Landmark and resume
You can easily set customized landmarks. You can also resume from where you've stopped last time.
Report
Write report, type in findings and select imag-es as you progress in the study. When you're done, click the preview or print to finish the work.
Play control
Speed control and enhancement tools are placed in one place for your convenience. Use hotkeys to quickly access functions without clicking.
Play mode
Bleeding Detection quickly identify any im-ages with suspected bleeding.
Quick View skim through images and skip-ping similar images to find area of interest in short time.
Image enhancement
ICE RGB Mode separates different RGB spec-trum, gives you a more detailed view for mu-cosa and capillaries.
SGIB Mode enhance images to easily spot ar-eas with suspected bleeding.
OMOM® Capsule Endoscopy Platform
Technical Specifications
OMOM® Capsule 2
• 2nd-Gen image sensor with improved view angle
• Dimension 25.4 mm * 11 mm
• View angle 165°
• Weight 3 g
• Record time 12 hours
• Sampling rate 2-6 fps
• Image resolution 256*256
OMOM® VUE™ application
New Interface
• Minimalist design,maximum display
• Streamlined process
Atlas
• Filter by label or keyword
• Customizable atlas images
Recorder
with antenna belt
• Wireless transmission
• Auto-pairing capsule
• Real-time view
• Fast battery charging
• Faster download speed
Study & report
• Multiple case study
• Image enhancement
• Suspected GI bleeding detection
• RGB imaging color enhancement
• Landmark
Patient management
• Card view
• Intelligent grouping
• Easy activation
• Auto download
• Import and export