The WCOG 2022 conference, co-hosted by the Emirates Gastroenterology & Hepatology Society (EGHS) and the World Gastroenterology Organization (WGO), took place at the Dubai Convention Centre from December 12 to 14 and featured a range of scientific programs, including plenary lectures, workshops, and exhibition.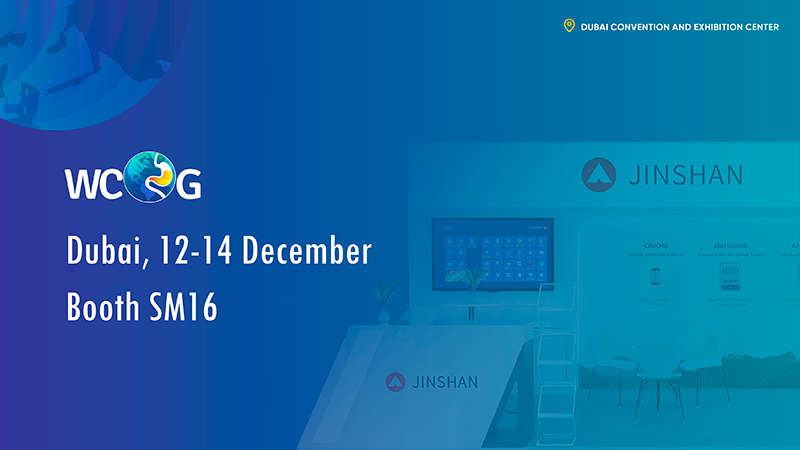 JINSHAN's line of capsule endoscopy systems was among the standout exhibits at the event and received widespread acclaim from attendees.
The OMOM Robotic Capsule endoscopy system, in particular, draw a lot of attention with its live demonstration on the first day of the exhibition. The 12-minute examination provided a clear view of every anatomic part of the stomach. its proprietary algorithm that has been programmed into the control system to automatically guide the Robotic Movement Unit in navigating the capsule, enabling a fully automatic examination.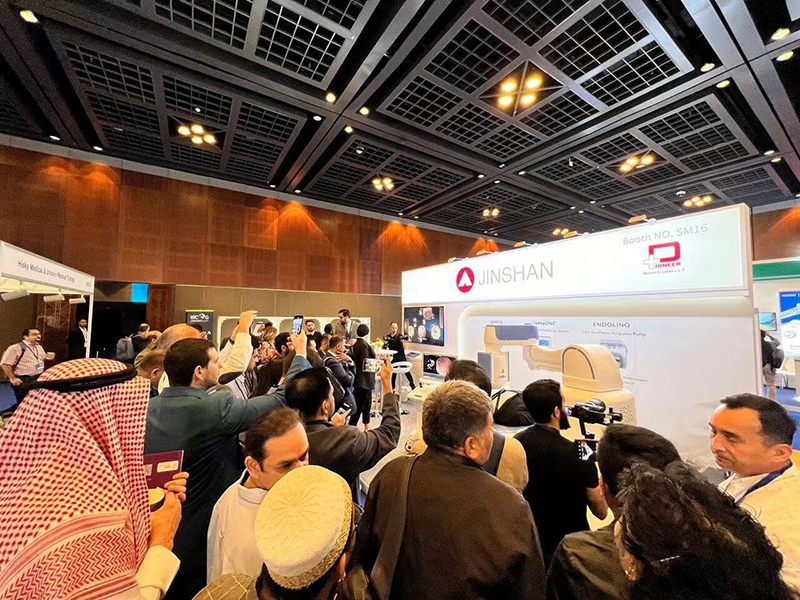 Additionally, JINSHAN's latest OMOM Colon Capsule Endoscopy System also garnered interest. With prolonged 15 hours of working time, a dual-headed capsule, and a high image resolution, the OMOM CC allows for a comprehensive and clear view of the entire colon.
On December 13, JINSHAN also successfully held a hands-on training course on capsule endoscopy at Novotel World Trade Center in Dubai. Led by Prof. Miguel Mascarenhas-Saraiva and Dr. Miguel Mascarenhas, the course covered the background and future directions of capsule endoscopy, hands-on viewing of segmented cases with AI (via SmartScan), and the use of OMOM Colon Capsule Endoscopy System and OMOM Robotic Capsule Endoscopy System. A total of 25 doctors and nurses from Russia, Kuwait, Iran, and the UAE participated in the training and gave overwhelmingly positive feedback.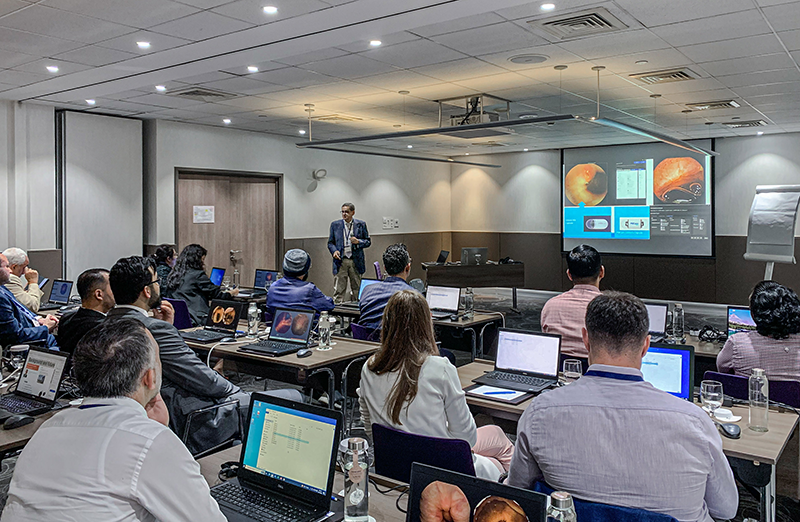 JINSHAN has been committed to training industry professionals on capsule endoscopy knowledge, with the aim of bringing a positive impact to patients and enhancing their experience, as well as improving diagnostic yield.
We look forward to seeing you at our events in 2023!